Super Gokuden 1
System: Super Famicom
Release Date: March, 1995


Follow the adventures of Goku in exact detail, starting with his discovery by Bulma and going all the way to his defeat of Piccolo Daimao. Choose Goku's every action as you attempt to follow the original story as closely as possible. Combat takes place in RPG style against many different opponents.



This game is kind of a mixed bag of annoyance and fun, especially to the English player. A real knowledge of the original Dragon Ball story is required to play this game properly, since you must make the correct choices when they are presented, and even sometimes defeat your opponent in the same way they were defeated in the comic.
Admittedly, the time and attention to detail put into this game is admirable, and I can imagine that I would have enjoyed it more if I knew more Japanese. Also if I knew Japanese, there would have been almost no challenge in this game, since the language barrier seems to provide most of the difficulty. Many of the opponents go down almost without a fight. This makes for a good comic, but not a very exciting video game. Still, with the help of my FAQ (which you can see below), anybody should be able to know enough about what's going on to get some enjoyment out of it.


FAQs and Codes at Gamefaqs.com
By the way, the best FAQ for this game was written by me. ;)




Battles are too easy to win
Too much talking, not enough action and fighting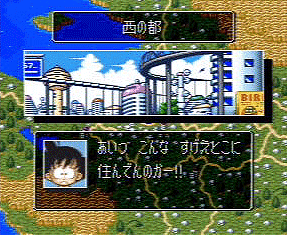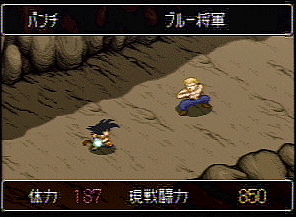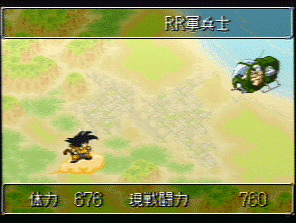 None yet. Keep watching this spot!