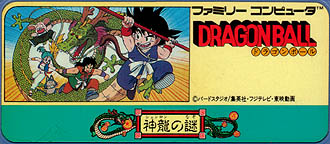 The Mystery of Shenlong
System: Famicom
Release Date: November, 1986


The first ever Dragon Ball game! Kick and punch your way alongside Goku and Bulma in this action game as they journey for the 7 Dragon Balls to summon Shenlong.



This game is the same as Dragon Power in the US, except that there is no censorship or nonsensical character and plot changes. Some of the music was changed for the American version, too. The title screen and between stage screens play the old Dragon Ball theme song in this version. It is an action game in which you play the part of Goku and roam around, fighting though the first couple of seasons from the show. The screen shots to the right are from the same parts of the game as the ones I took for the American version, so that you can compare them to Dragon Power.
All in all, it's not a great game, but it was the beginning of the entire Dragonball video game phenomenon, so I think it's worth owning.
The first Dragon Ball game ever
Kung Fu action


Really lousy control
Not very good, even for a first generation Famicom game
Uninspired gameplay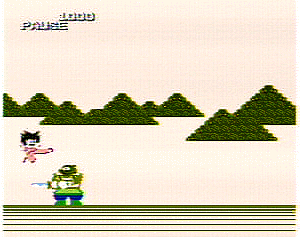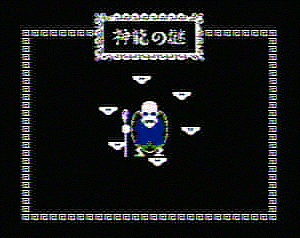 None.