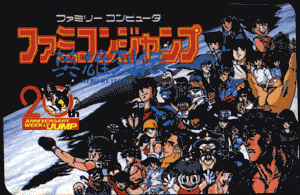 Famicom Jump
System: Famicom
Release Date: 1988


Goku, Arale, Hotoku No Ken, and many other of your favorite Shonen Jump characters are waiting for you to help them! You have been sucked into your weekly jump comic book, and must help them to solve their problems in order to get back to your world.



This game really isn't a Dragon Ball game, but Goku does make an appearance. The game commemorates the 20th anniversary of the comic, Weekly Jump, that contained the Dragon Ball story, along with many others including Fist of the North Star, Arale, and MuscleMen. You are a boy who, while reading his comic one night, is sucked into it, and finds himself on a quest with all of his favorite characters, fighting against their enemies. It is an RPG in a world including aspects of the Dragon Ball series and many others, most of which are almost unknown here in the States. You walk around on an overhead map similar to The Adventure of Link. Visible enemies are scattered across the field, and when you run into them, an action fight ensues.
Recently an international student from Japan named Kazuya came to my house and was very excited to see this game. He said it was his favorite game in elementary school. He then sat down and showed me how to play for several hours. You can use the Dragon Radar to find the Dragon Balls, which will allow you to wish fallen characters back to life. There is also a really weird character that attacks by swinging his rear end at the enemies...
Some Dragon Ball landmarks that I have found in it so far are Karin's Tower, Uranai Baba's place, and the Kame House.
I had to buy one of the remodeled NES systems to get this one to fit in with the converter on it, because it is a longer cartridge than most Famicom games. Other than that, I can't see any reason to not like this game. It's a pretty unique collector's item.


None

Many famous Japanese manga characters make appearances
Several recognizable Dragon Ball locales and Characters


Cartridge too long to fit in a regular US NES system
Language barrier is pretty rough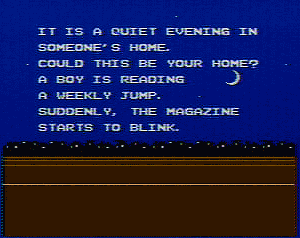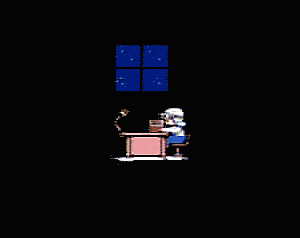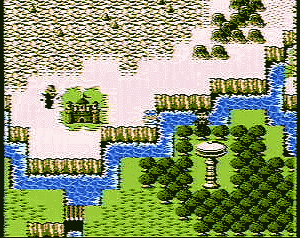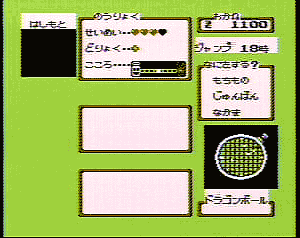 None yet.